Let's be real. The wine industry is a prime example of a man's world. That's why Speak Wines collaborates with badass, girlboss graphic designers from across the country to present you with a beautiful, diverse range of styles and quotes… Almost as good as the talented ladies who created them.Text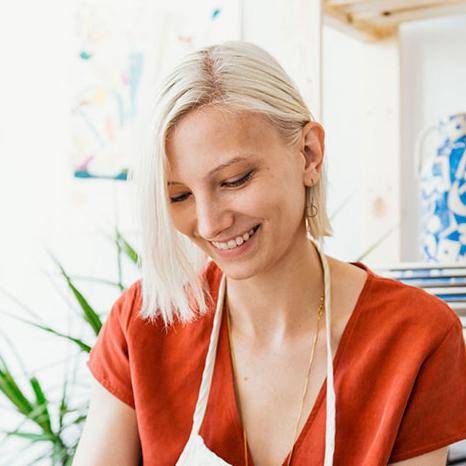 DANIELLE KROLL
FROM: Oakland, New Jersey
SIGN: Picses
WEBSITE: hellodaniellekroll.com
Always saves room for dessert.
Danielle Kroll is a Brooklyn based artist and designer. She graduated from Tyler School of Art and started her career in Anthropologie's Art Department in Philadelphia. Danielle's current work includes illustrations, ceramics, paintings and textiles. Her style can be described as feminine, colorful, playful and timeless.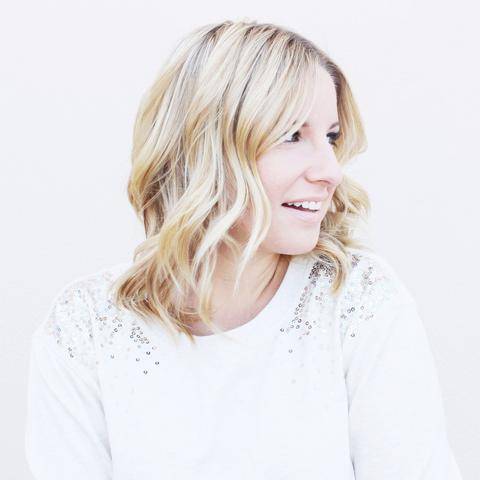 AUBREY KINCH
FROM: Peoria, Arizona
SIGN: Virgo
WEBSITE: Aubrey Kinch Design Studio
Secretly loves to do laundry and won't leave the house without chapstick. Aubrey is a twenty-something living in Peoria, AZ with her husband, Andrew and two kids- Drake (11) and Emery (2). Aubrey started her studio in 2012 after many blog friends enlisted in her to help them build a custom design. She now specializes in working on Blogger and WordPress sites for the creative blogger and business owner. Aubrey strives to offer affordable prices while creating a space that's fresh, clean, stylish and organized all while speaking her clients true brand and vision. Aubrey claims to be a sucker for florals, sweets, manicures and a great cup of coffee and is a total daddy's girl. She's a big advocate for sending thank you cards through snail mail and is notorious for getting Christmas cards out the day after Thanksgiving!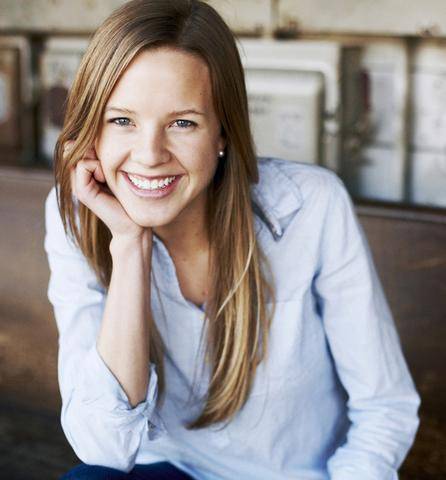 JEN B. PETERS
FROM: Los Angeles, California
SIGN: Aquarius
WEBSITE: jenbpeters.com
Can sing along to every Taylor Swift song.
Jen B. Peters is an LA-based graphic designer and illustrator. When she's not working, she loves hanging at the beach, hiking, trying new restaurants with her husband, and reading as many books as she can (mysteries preferred).
BOTTLES:
Be Happy & Smile (Red), The Future is Exciting (Red), You're Pretty (Red), Laughter is the Best Medicine (Red), Because When You Stop and Look Around, This Life is Pretty Amazing(Red), Just Because (Red), And So The Adventure Begins (Red / White), She Believed She Could So She Did (Red / White), Oh So Grateful (Red / White), Meant to Be (Red / White), Tres Rad (Red / White), You're My Favorite (Red / White), Love You More (Red / White), Pump & Dump - Blue (Red),Pump & Dump - Pink (Red)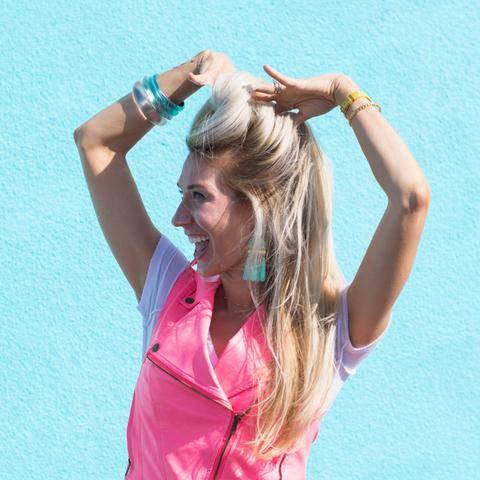 NATASHA MARTIN
FROM: Orange County, California
SIGN: Pisces
WEBSITE: Violet Tinder Studios
Was once on the Price Is Right with Bob Barker… and won a big, fat NOTHING!!! :)
Natasha Martin is a Southern California-based stylist and photographer that loves to create with lots of color and fun! She works with clients like Method Home, Zevia, and Hallmark and has never met a dessert she doesn't want to photograph.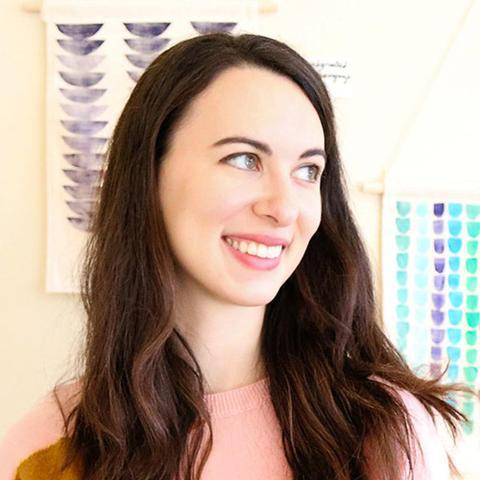 JULIET MEEKS
FROM: New Orleans, LA
SIGN: Virgo
WEBSITE: julietmeeks.com
Used to dress up as Hermione and read Harry Potter in the backyard (was 9, and not ashamed).
Juliet Meeks is a designer living in New Orleans, LA with her boyfriend Michael, a musician, and their dog-child Roxy.
She is a self-proclaimed pattern enthusiast with a love for all things handmade. Her style is colorful, painterly, and playful. She primarily works in watercolor but loves to experiment with paper cut shapes, block printing, and sewing. She also enjoys teaming up with clients for branding and packaging design.
BOTTLES: You're Hot (Red / White / Sparkling) & Let's Make Out (Red / White / Sparkling)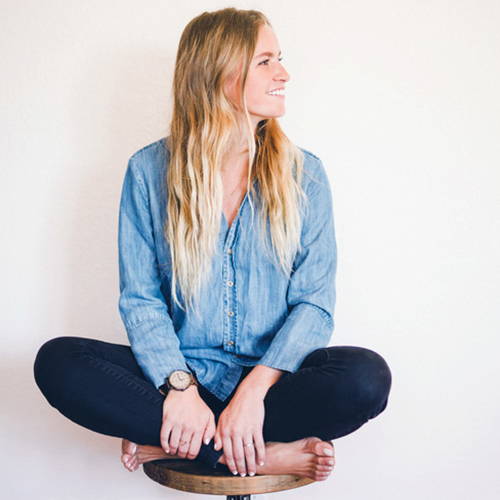 MEGAN HEDDINGER
FROM: Orange County, California
WEBSITE: Wilde House Paper
Megan loves to cook, go on beach runs & hunt around for unique items for her house & closet.Megan Heddinger is an Orange County based Graphic Designer with a wide body of work that mixes minimalism with a light hand touch. Her passion falls within creating cool, clean & curated pieces. She is currently working as the Lead Graphic Artist for Amuse Society as well as co-running her petite stationery company, Wilde House Paper.
BOTTLES: Rosé All Day, Club Rosé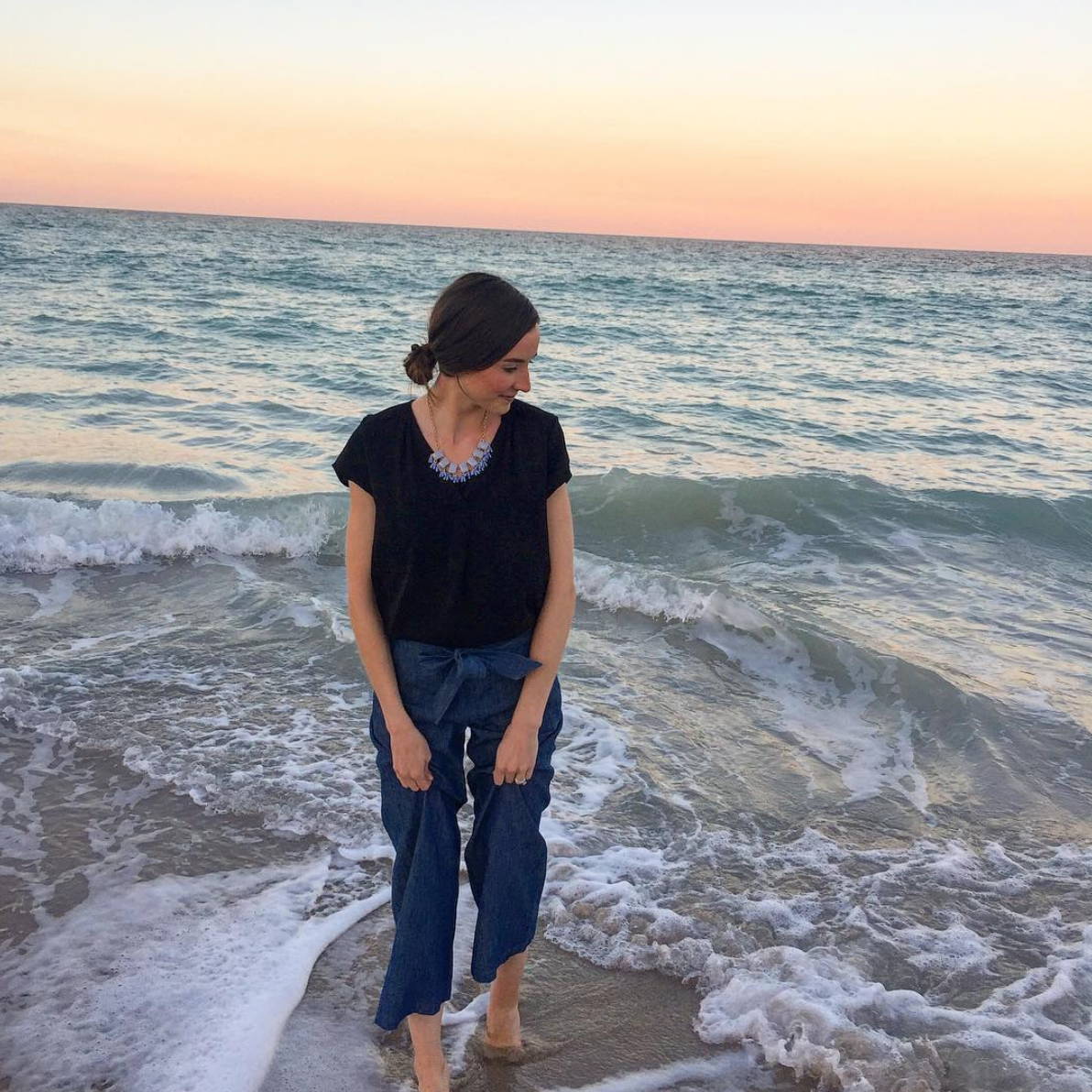 SHANNON HARFOSH
FROM: Hoboken, New Jersey
WEBSITE: Shannon Harfosh
Shannon Harfosh is a Hoboken based artist who has spent her life finding beauty and vibrance in everything. She is an Account Manager in New York City by day and an Artist by night. She lives with her husband in an apartment overlooking the city where she finds most of her inspiration. She specializes in colorful acrylic paintings and loves doing pop-up art events at West Elm and Pottery Barn.
BOTTLES: One Rad Dad, Like Father, Like Daughter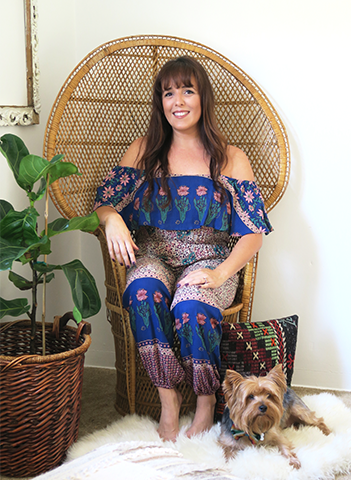 KIMBERLY HEIMBACH
FROM: Laguna Beach, California
WEBSITE: Lady Folk Studio
Kimberly Heimbach, best known for her whimsical illustrations and unique Watercolor and Wine workshops, is the creative mind behind Laguna Beach based Ladyfolk Studio. A Southern California native, Kimberly graduated with a BFA in Illustration with an emphasis Graphic Design from Laguna College of Art and Design. Kimberly has since worked in-house illustrating and designing for brands including Pottery Barn Teen. She now enjoys running Ladyfolk Studio and teaching design part time at the college she graduated from, LCAD. She spends her weekends hunting flea markets for vintage frames and going for walks along the beach with her pup Mr.Bailey. Her watercolor work is described as intuitive, playful and colorful. Recent collaborations include working with Eberjey, Chloe, Anthropologie, West Elm, and Gorjana.
BOTTLES: Will You Be My Bridesmaid?, Will You Be My Maid of Honor?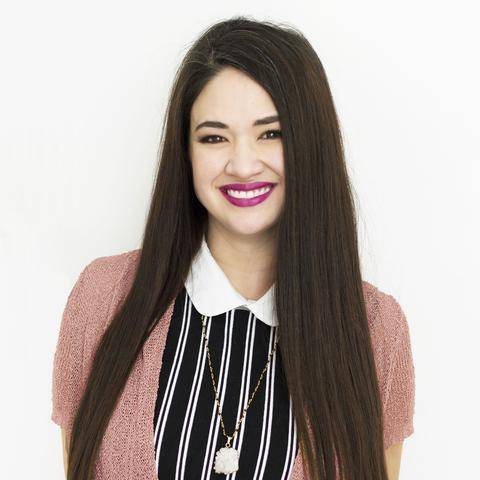 MARI ORR
FROM: Chicago, Illinois
SIGN: Cancer
WEBSITE: mariorr.com
Crazy about tennis and plays at least three times a week.
Mari Orr is a contemporary artist with a great love for flowers, puns, and playing with her food. She graduated from Indiana University with a BS in Chemistry and was a practicing chemist before deciding to further explore her artistic abilities. She is self-taught and feeds off her curiosity about the world around her to produce works characterized by vivid, feminine palettes and playful, optimistic movement. Mari's talent and positivity have gained her a large following on Instagram, where she uses this notoriety to anonymously send joy back into the world through her Kind Notes project. Mari currently lives with her husband, two sons, large dog, and dwarf rabbit in the Chicago area.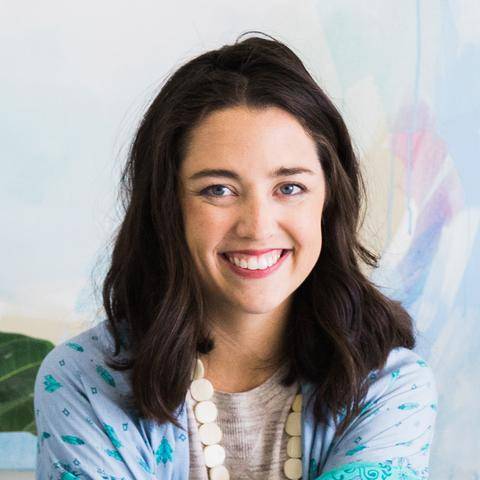 BRITT BASS
FROM: Atlanta, Georgia
SIGN: Aries
WEBSITE: brittbass.com
Addicted to comedian memoirs
Atlanta native Britt Bass Turner is an abstract artist known for her playful and colorful paintings. She fell in love with color and design at a young age—by way of her interior designer mother—through immersing herself in fabric samples and color swatches. Britt is constantly refining her eye for aesthetics and design, and hopes to bring this sense of exploration and curiosity to her current work.
Britt received a BFA in art education with an emphasis on painting from the Lamar Dodd School of Art at the University of Georgia in 2011. She wanted to "just paint" and live off part-time jobs for a couple years before diving into teaching, but to her greatest surprise and joy, her side job of painting quickly turned into a "grown up" career. Five years after graduating, Britt is still going strong, making paintings and installations fulltime in her Roswell, Georgia studio. She also calls the quiet, Southern town her home, which she shares with her husband, Render Turner, and their Boykin Spaniel, Birdie.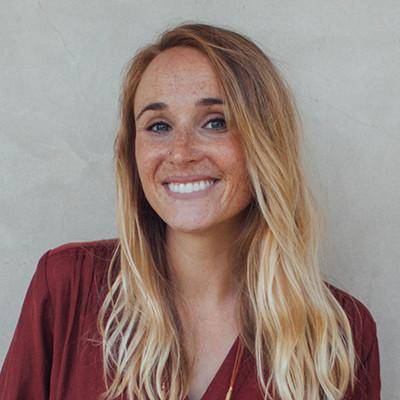 MEGHANN MINIELLO
FROM: Santa Cruz, California
SIGN: Pisces
WEBSITE: Meghann Miniello Creative
Obsessed with cheese and refers to herself as MacGyver because she thinks she can fix or make anything.
Meg is a high school art teacher by day, and a mom-prenuer in all the other other hours.   She is an artist and graphic designer with a studio and product line that vibes California-cool and relaxed. She specializes in custom hand-lettering and design for invitations, branding, prints, illustration, apparel and art fabrication as well as web-design. She "studied" at UC Santa Barbara, earning a degree in Art Studio, and so loves to mix hand techniques with digital. Meg lives in Santa Cruz with her firefighter hubs, 2 aussie-mix pups and they have one beautiful almost-two-year-old little girl, Frankie James and are expecting mini #2 this summer.
BOTTLES: Less Whine, More Wine (White), The Juggle is Real (White), Drink Up, Buttercup (White), Couldn't Find a Sitter (White), RX Mama (White), Just Another Manic Mama (White)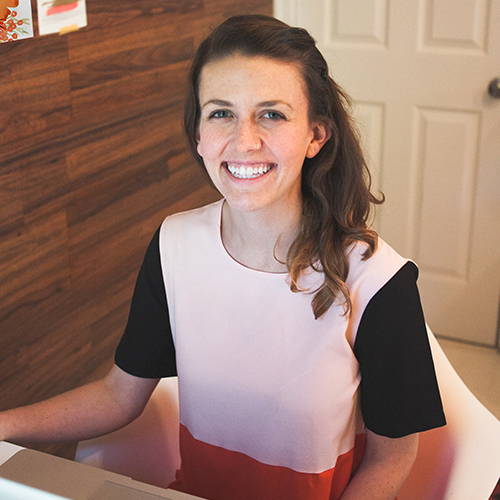 JESS BRUGGINK
FROM: Minneapolis, MN
SIGN: Aquarius
WEBSITE: Jess Bruggink
Has a 10 year pet rabbit named Guy Bun, listens to late 90's hip hop daily, and drove a mini van in college.
Jess Bruggink is an artist and surface designer with a love for unexpected color combos. Never too serious, her work is bright, playful, and full of life. She brings a unique sensibility to her designs using painted and hand drawn elements.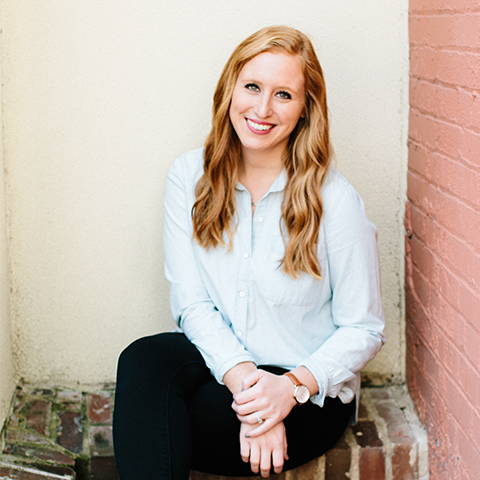 MEGAN ROHALL
FROM: Bulverde, TX
WEBSITE: Red Lettered Goods
Hey y'all! Megan here. Owner, creator and the Red behind Red Lettered Goods. I'm a Texas gal adopted into the Midwest with a big ole Texas sized passion to spread as much light and love into the world as this redheaded gal can through my lettering.
With creativity running in my family (architect dad who STILL hand illustrates birthday and mother's day cards) and surrounding myself friends who share a mutual love for crafts and doodling, you can say that having a hand lettering business was always part of the plan for me.
Fast forward a few years (insert meet the husband, the big move to a new city, the going from a family of two to three) - established in 2016, Red Lettered Goods was born. It is my mission to create hand lettered products that encourage, inspire, make you laugh, invoke community and celebrate all of the big and small moments life gives us. I live for the small moments y'all. Mother Teresa said it best - "In life we cannot always do great things, but we can do small things with great love." The small acts of kindness we commit go from one person to the next and then spread like wildfire to bring big love that draws us together in community. Isn't that just what our world needs?
All Red Lettered Goods products are created as an original hand lettered design and printed locally in St. Louis, MO.
BOTTLES:Congrats You're Engaged, Cheers to the Bride to be.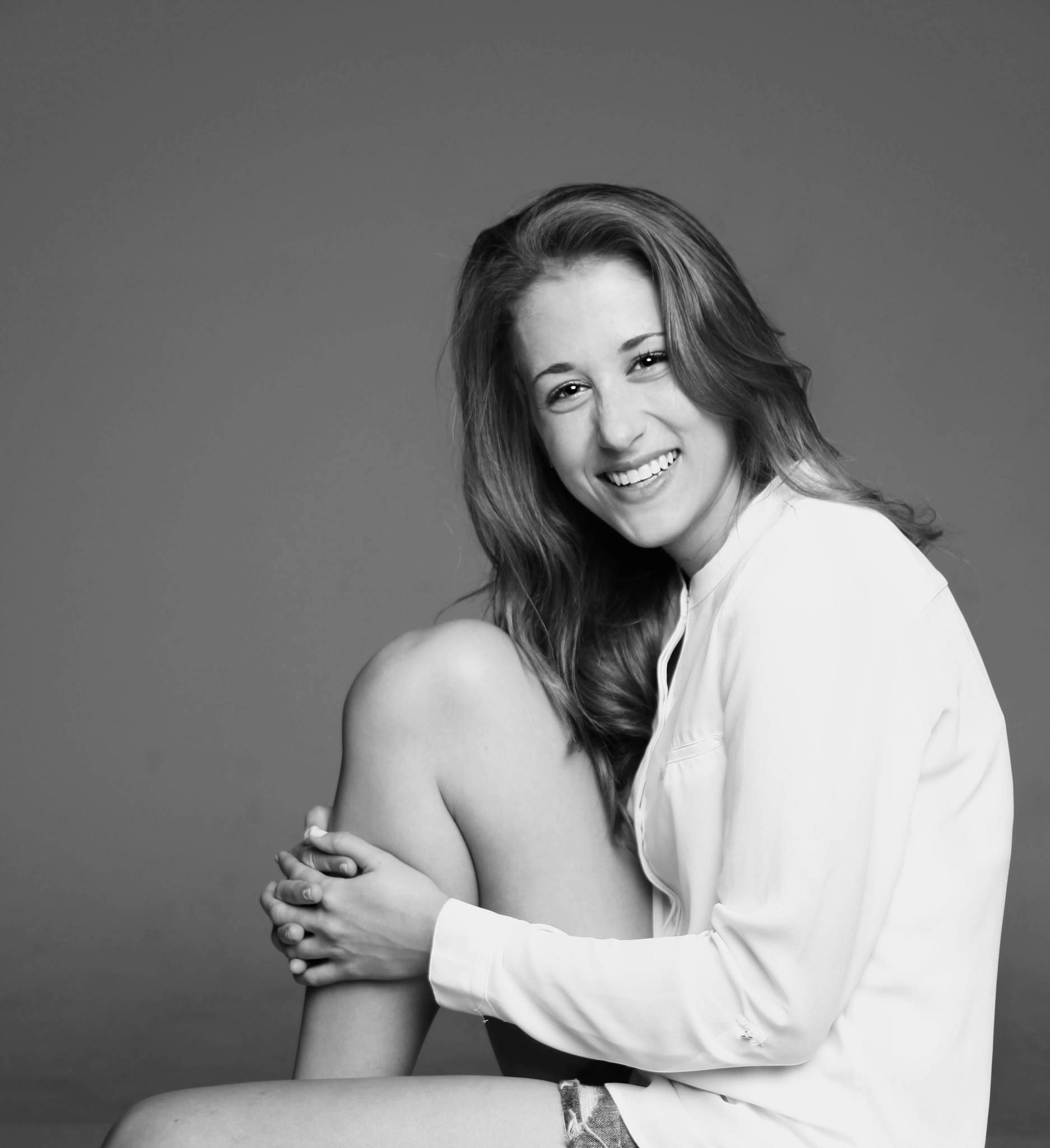 EMILY POULIN
FROM: Chandler, Arizona
WEBSITE: Emily Poulin
Emily Poulin is a designer in Southern California, but an Arizona desert girl at heart. When she's not talking about "interesting" podcasts, you can probably find her in L.A. or trying to keep up with her Hulu watch list. She strongly believes in packaging, mezcal, and white t-shirts.
BOTTLES: Coming Soon.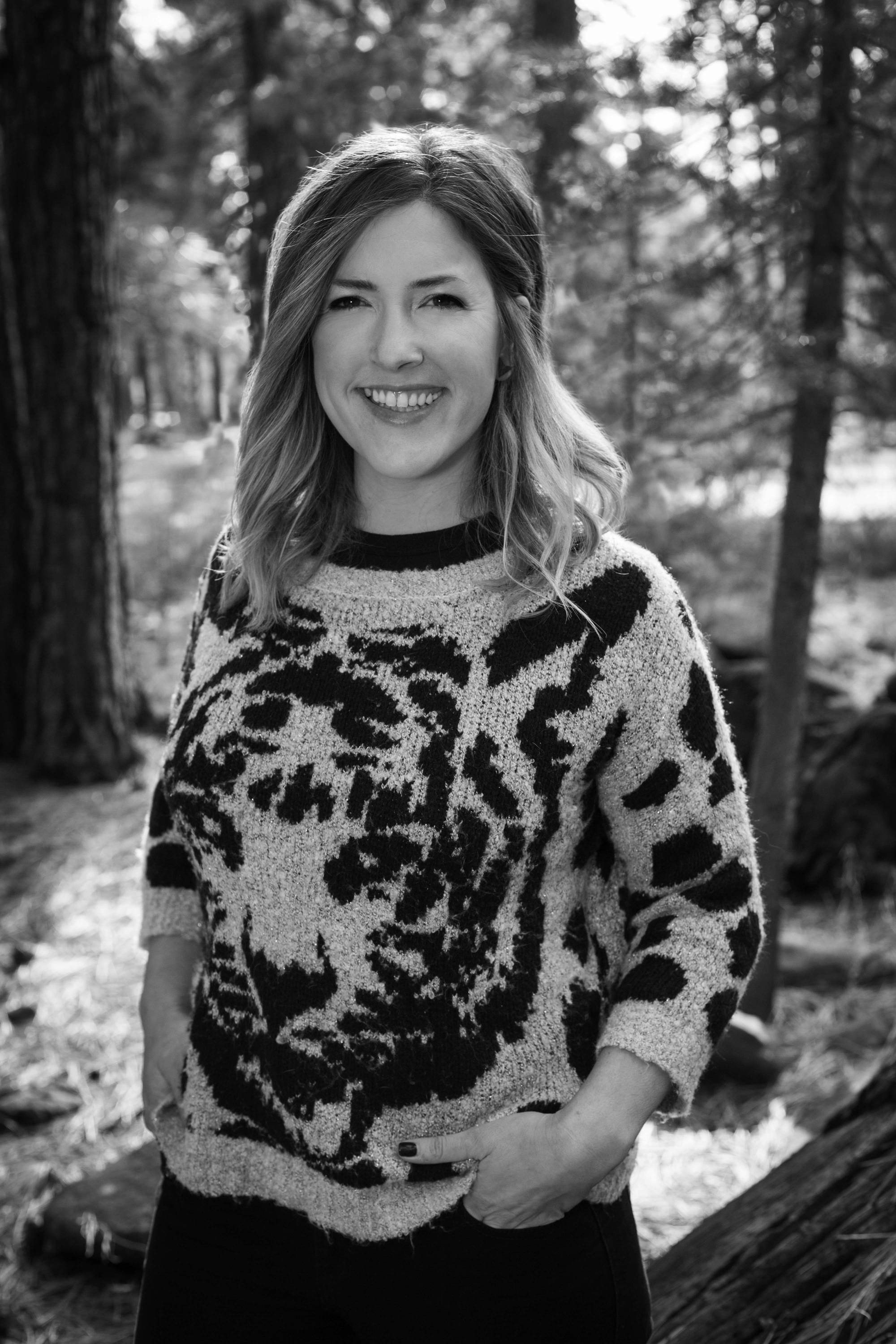 KELLY WALLIS
FROM: Las Vegas, NV
WEBSITE: iamkellyw.com
Kelly is a project-based artist and graphic designer. In August of 2017, she received a Masters Degree in Interdisciplinary Arts at Sierra Nevada College in Incline Village. She thrives on connecting to peers through their personal narratives, experiences and adventures and often pairs meetings or gatherings with outdoor exercise. She explores the condition of the psyche by taking note of the psychological transformations during these outings. These revelations drive her process and influence her approach to art and design. In her most recent work, Kelly visualizes an investigative dialogue taking place between the heart, the brain and the hand. By becoming conscious of these exchanges, she attempts to understand how they may protect and threaten one another. These organs form a natural dependence to operate and expose their individual frailty. She is interested in what happens when anxieties overcome each unit, the system falters and patterns displace. Her practice is informed by these uncertainties, a need for control and a proclivity for hard, laborious work.
BOTTLES: Thank You, Thank You, Thank You.